The concept for 'Stories Yet To Be Told' is born. An EP of different piano improvisations I have been playing. Last month, I talked about combining music and Blender. This month, I have been working on that. A convergence of music, 3D and graphics. Next month, I hope to have something to show and let you hear. I also had the chance to do a few fun assignments and received a new assignment to make a title sequence for 'Centraal'. A Dutch band who have shot an epic clip on film. The song is called 'Spokenjong'. You can translate it to something like ghost boy. A convergence of retro techniques and look in a futuristic jacket. And as icing on the cake, I was told that I get to go to Lisbon for a week as a coach. This was commissioned by the design collective Fundamentals of which I am a member. The assignment for the students of the minor CO-design: Experience a 'pressure-cooker' assignment, having five days to figure out what your client wants/needs, do your research and to deliver your product to your client. Fancy it! Leeeets go.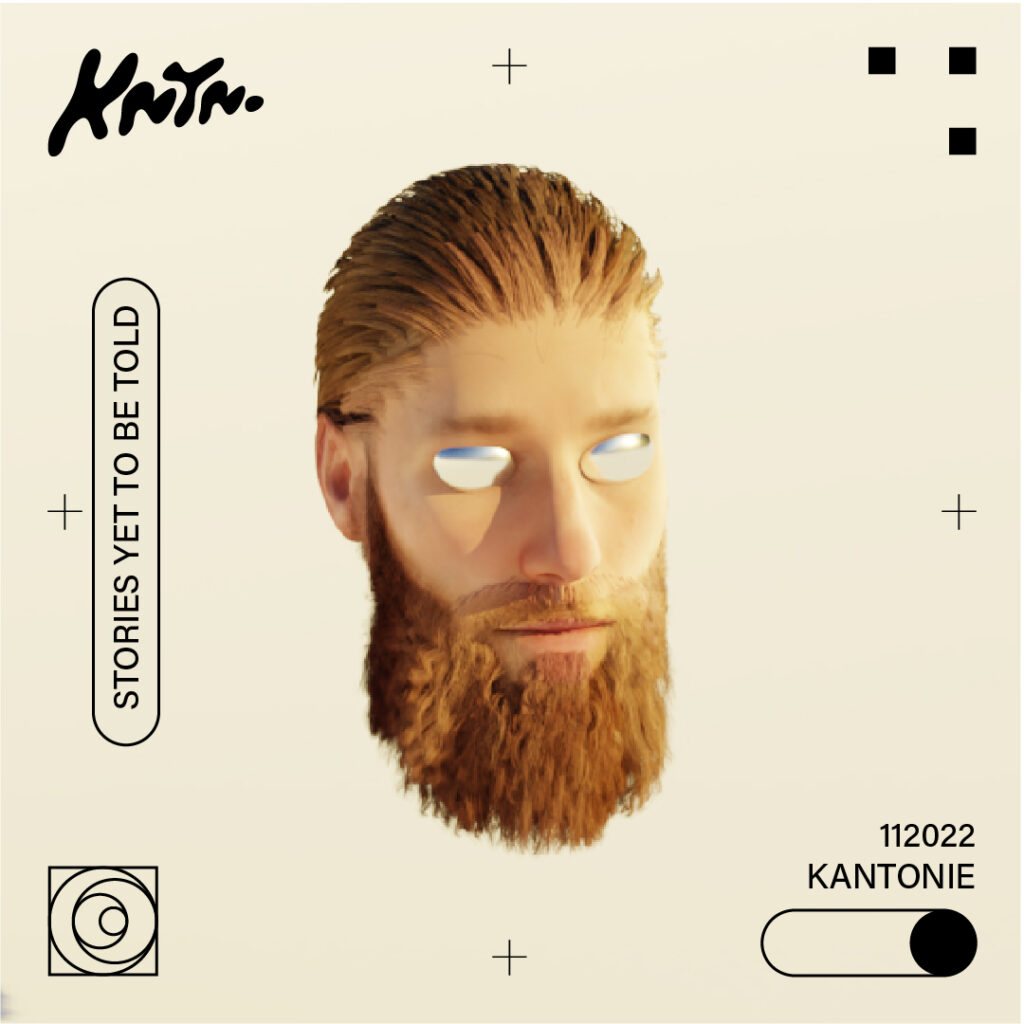 I hereby share a first draft of the 'Stories Yet To Be Told' album. I'm still working on it, but the style seems to be taking shape. It's all about improvisation and experimentation. 
The discovery of the month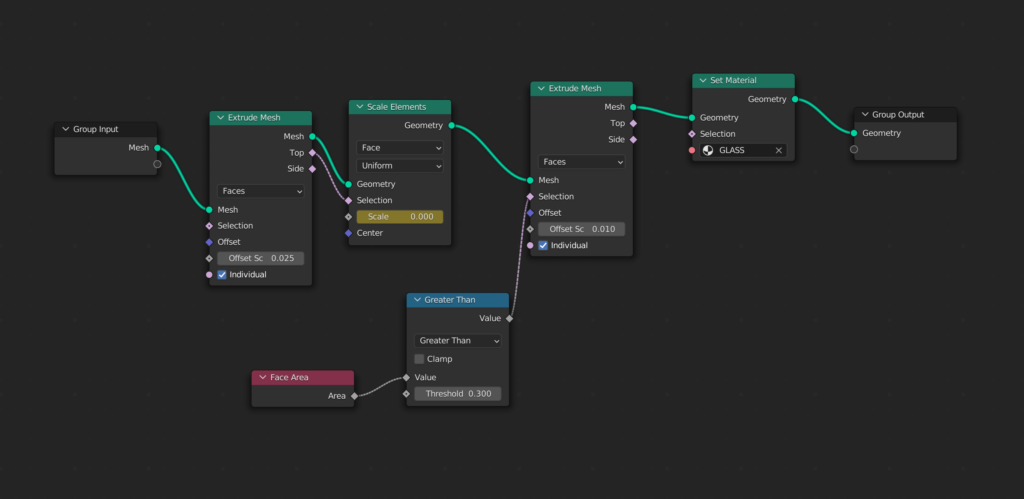 This month, I am fully immersed in Blender's Geometry Nodes. Geometry nodes are connected data blocks that can be combined in various ways to create your 3D scenes. The nodes are procedural and you can always manipulate and reposition the blocks. This makes it really great. The possibilities are endless. As you can see in the picture, it is quite a big zip of blocks knotted together. Learning it is still a bit complex but it gets there. For the album, I made visuals with these Geometry nodes. Here is a still from the video as an example.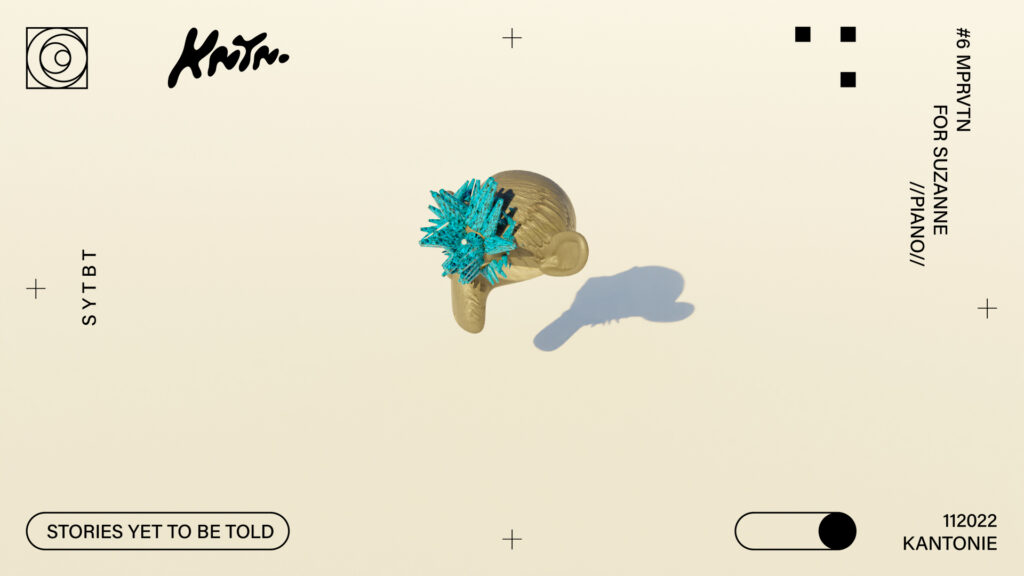 Top 3 weird ideas: - Flying backpack - Soup slurp safety suit - Micro sun for a shady garden
Instead of a fact, I'm going to share a film. This month Athena. An epic picture spectacle that will make your heart explode on the couch. From the start, you are drawn into the action and you can't escape. A film by Romain Gavras. A genius filmmaker who also made music videos for Kanye, M.I.A. and Jamie XX. If you like thrills and suspense, it's highly recommended. The best part is that the film is just on Netflix. Enjoy!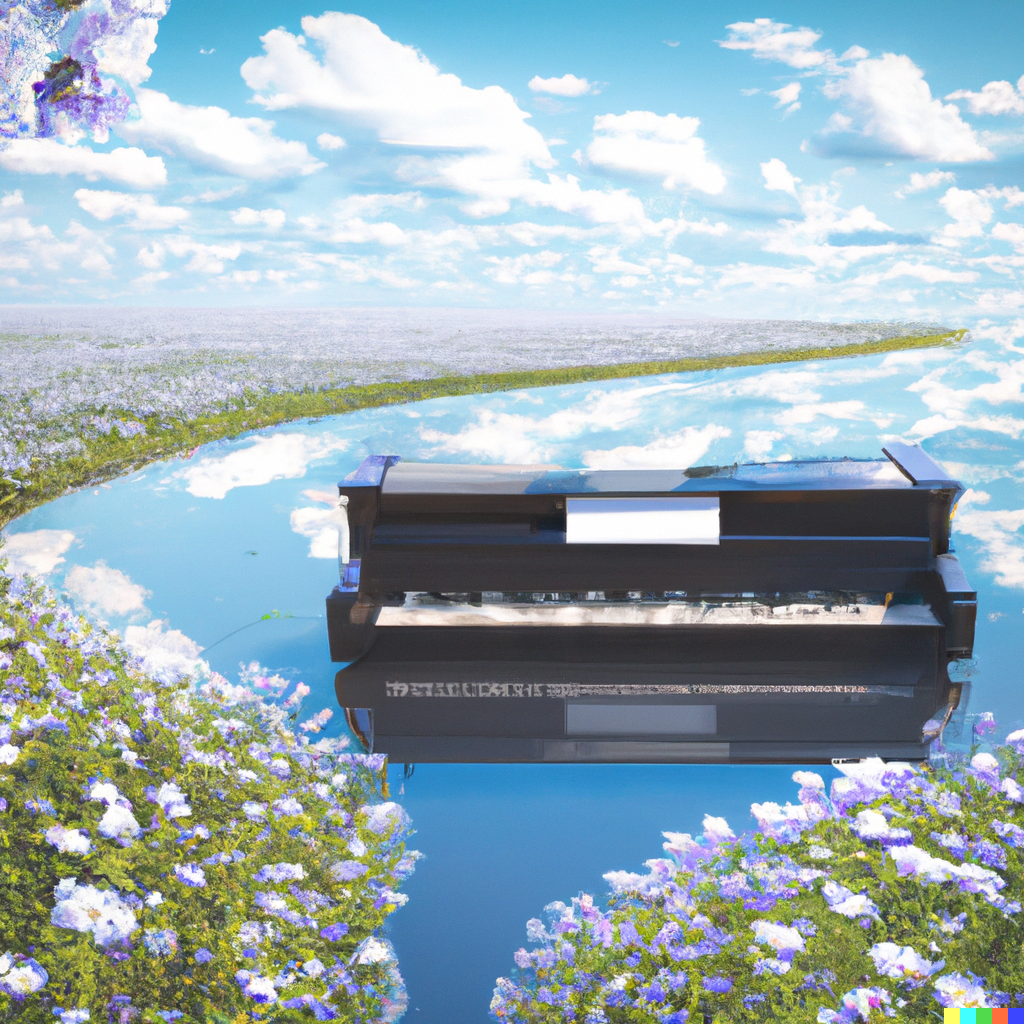 Time flies but next month I hope to share part of the improv EP. Then you will see how the different design elements come together. Furthermore, I will continue experimenting with the geometry nodes. I also want to start exploring what else is possible with Blender and working for clients. Do you have an idea of what could be done? Or maybe you have an idea that could be implemented? Please let me know if you have any other questions. Drink plenty of coffee, enjoy the month and until next time.