Last month was all about social design and social change. It was a super cool and educational month during the City Challenge Utrecht. We (De Buurtontdekkers) were commissioned by Fundamentals Academy to coach 100 students, divided into 16 teams, focusing on social change and social design. It resulted in many creative solutions focused on green and healthy living environments, mobility, circular economy and sustainable energy. In the video, you can see exactly what our role was and also how we went about fulfilling our role. As you can see in the video, we make music. We often use music during our neighbourhood processes. It is a means of connecting in a fun way. During the challenge, we kept walking in on the different locations with us playing music. This generated many nice reactions and made the atmosphere good for creativity.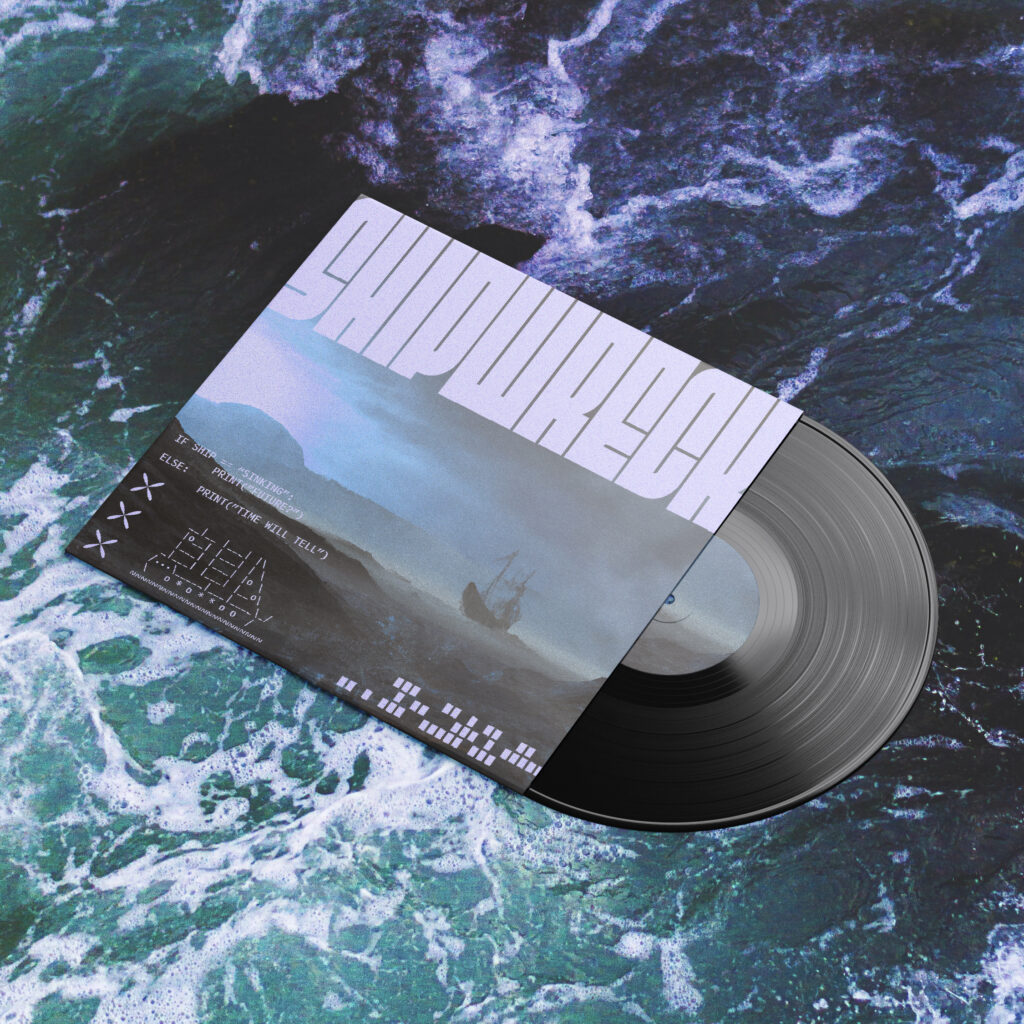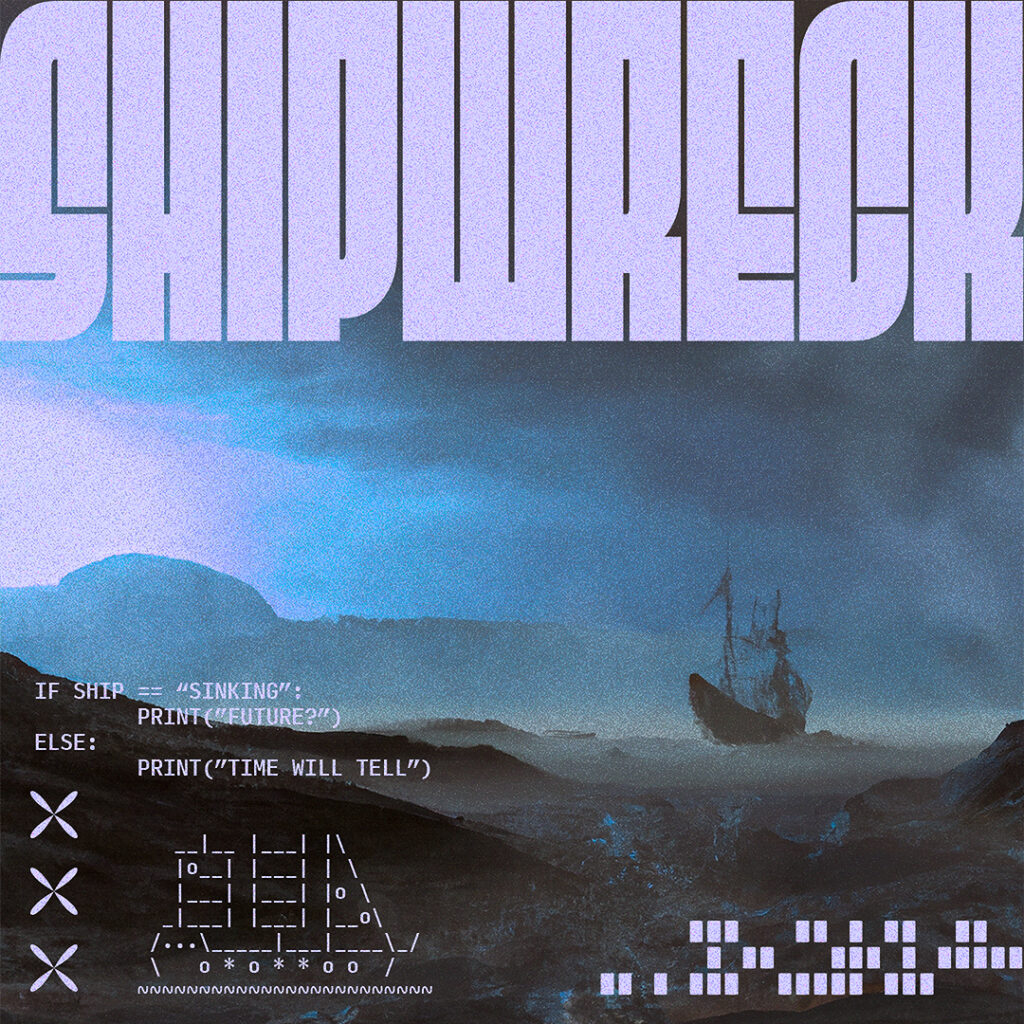 For this month, not a new but a fairly recent project. A sketch for an album cover. A combination of AI, Illustrator and Python code as a design element. An experiment to bring different digital currents together. The result a fictional album cover called Shipwreck. In terms of genre, I'm not quite sure yet but it could be a bit towards metal or at least a bombastic classical piece. Would love to do more like this in the future. 
The discovery of the month
For those who may not yet know it or have tried it, this month I am talking about the epic Dall-e 2. It is an AI system that can generate realistic images of a sentence you give the AI. In doing so, you can enter concepts, styles and attributes. For example the following: Three hairy hippos wandering through a desert of shells in the style of Dali. Above you can see the result. These turned out quite ugly but with a bit of trying different words and phrases, you can get quite a long way and create really cool images that can further inspire your next projects. To try it out, you can register via the site: OpenAI In the process, I signed up for Meta's new "Make-a-video" AI. The AI turns text prompts into videos. Crazy, low-quality video, for now, but we're only in the first round. Next time, I hope to have more on this.
Top 3 weird ideas:
1. Wikipedia time travel
2. AI that generates the core of a book
3. Statues library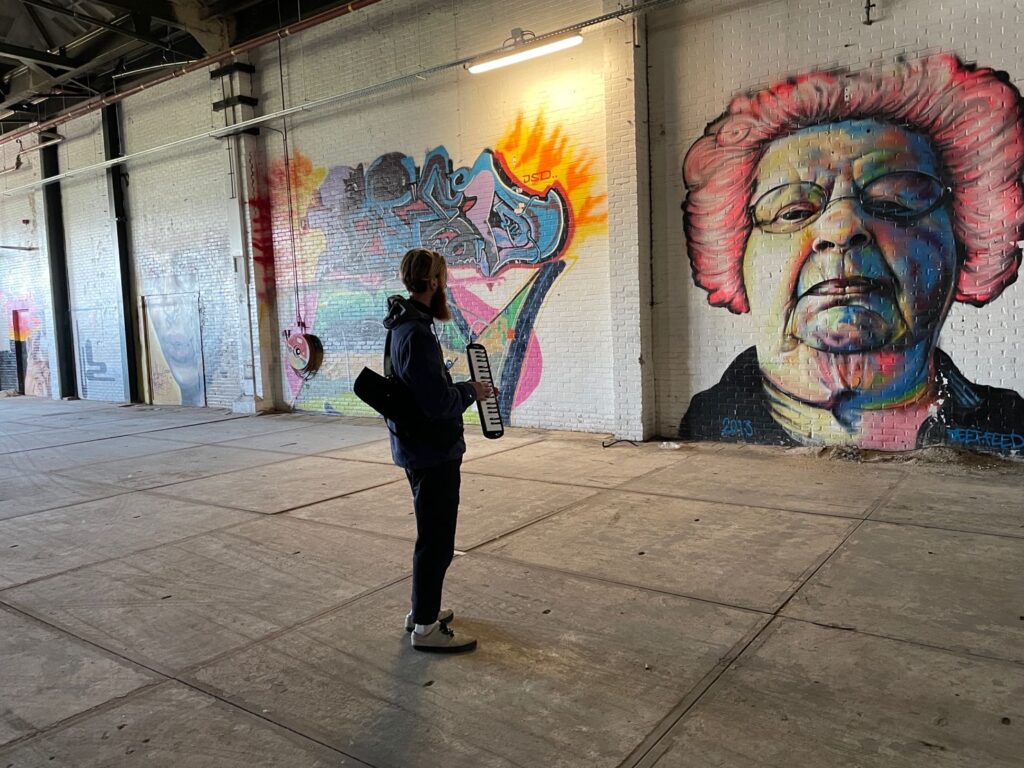 This month, I discovered the melodica. An epic instrument you can take anywhere. It is a kind of piano that you can blow on. How cool is that? At the moment, I can't get enough of it. The possibilities in different tones are unprecedented. The sound gives a bit of a pub atmosphere. Just a bit more practice and then on to jam sessions with it. Have even seen a video on how to build a microphone jack into it. On to epic reverb and distortion.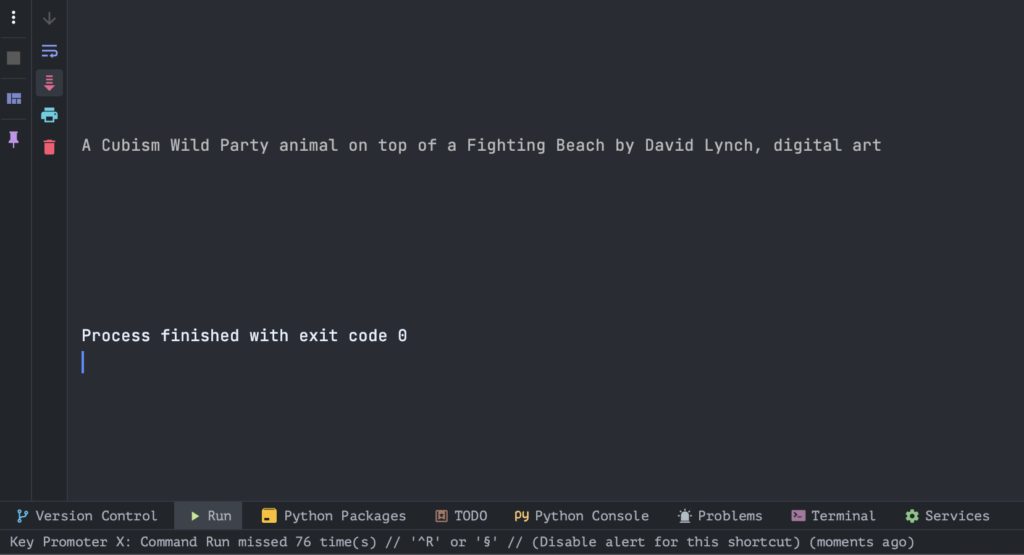 Last month was a month full of new experiences. This month, I hope to focus a bit more on Blender and Python again. Since music is also starting to play more and more of a role in my work, it seems cool to me how I can start connecting those three elements. Blender/Python/Music. On YouTube, I have already found some tutorials on how to make visuals that move on the sound. Maybe you will start seeing more about this in the next month. In addition, I am thinking about Blender tutorials in the form of a PDF manual. Would you have a need for this? Please let me know if you have any other questions. Drink plenty of coffee, enjoy the month and until next time.